G180220 Digital Length Stop and Measuring Caliper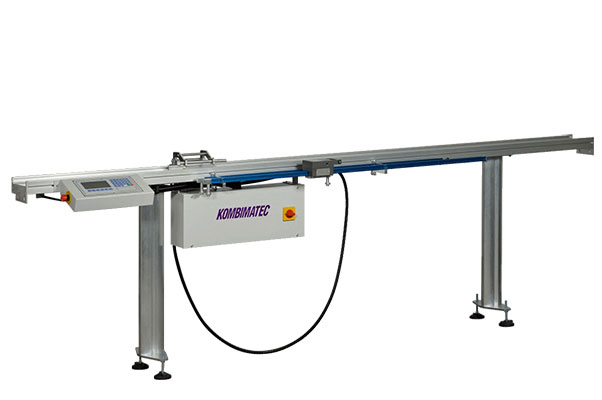 For Aluminium and Vinyl/PVC Profiles
Description:
User-friendly icon menu.
Receives and stores sizes in real time by RF radio frequency.
Editing of size list received by radio frequency.
Manual execution for ad hoc sizes.
Ability to input cutting list manually.
Automatic retraction of fence at end of each cut - to help operator to remove bead.
Visualisation of reference value of each bead.
Graphic visualisation of machine state:
Features and benefits:
Radio transmission of sizes to the length stop - avoids risk of cable connection or time transferring data chips.‬‬‬‬‬‬‬‬‬‬‬
Able to store 100 sizes (if the caliper is not under radio control) - allowing one person to measure and a second person can operate the cutting station
Able to store and use 99 different value of size correction - For bead at 90 'overlap
Able to store and use 99 different alphanumeric reference - To recognise the kind of bead to be cut (colour or shape)
Able to set a proportional correction factor - This will increase or decrease the bead length in function of the taken size.
Software able to manage three different extension bars (as supplied).
Sleep function for a quick restart.
Internal aerial.
Ergonomic design mates it easy to use.
Measuring Caliper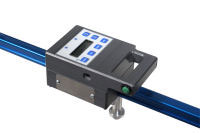 Technical Data for Length STOP:
Movement : By motor & encoder
Power supply : 230V 50/60Hz
Display : LCD graphic
Min/Max size : 0/3,000mm
Max stroke : 3,000mm
Weight : 70Kg
Technical Data for Caliper:
Absolute measuring device
Power supply : 4 rechargeable batteries AAA
Display : 2 lines LCD 16 characters
Industrial Keyboard 6 buttons
You may be interested in